Unveiling the Future of Wastewater Treatment
Our unique approach to industrial wastewater
At Aquacycl, we're not just experts in wastewater treatment – we're partners dedicated to your success. Our wastewater solutions are tailor-made to address your specific needs, combining advanced technology with a passion for preserving water resources. Here's how we do it:
Custom Solutions: We design wastewater treatment systems that align with your facility's size, production volume, and unique processes, ensuring optimal efficiency and providing a system that will grow with you.

Innovative Technology: Our BioElectrochemical Treatment Technology (BETT) utilizes biology to treat wastewaters with high concentrations of BOD faster and more cost-effectively than traditional treatment systems.

Sustainability First: We mitigate 90% of greenhouse gas emissions from wastewater treatment and remove the need for chemicals in your treatment process.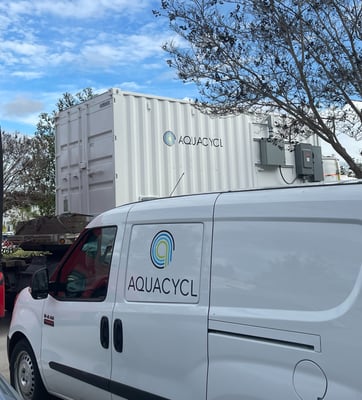 By providing wastewater treatment as a service, you won't have to worry about the inherent challenges of industrial wastewater, we take care of it for you so you can focus on your core business. With the excellent knowledge of our wastewater experts, we can help you with production expansions, site preparation, and any wastewater challenges that may arise in a fully OpEx format.
What are you waiting for? Register for WEFTEC now and don't miss out on taking your wastewater treatment into the future!
Here's What's Waiting for You at Booth #8245: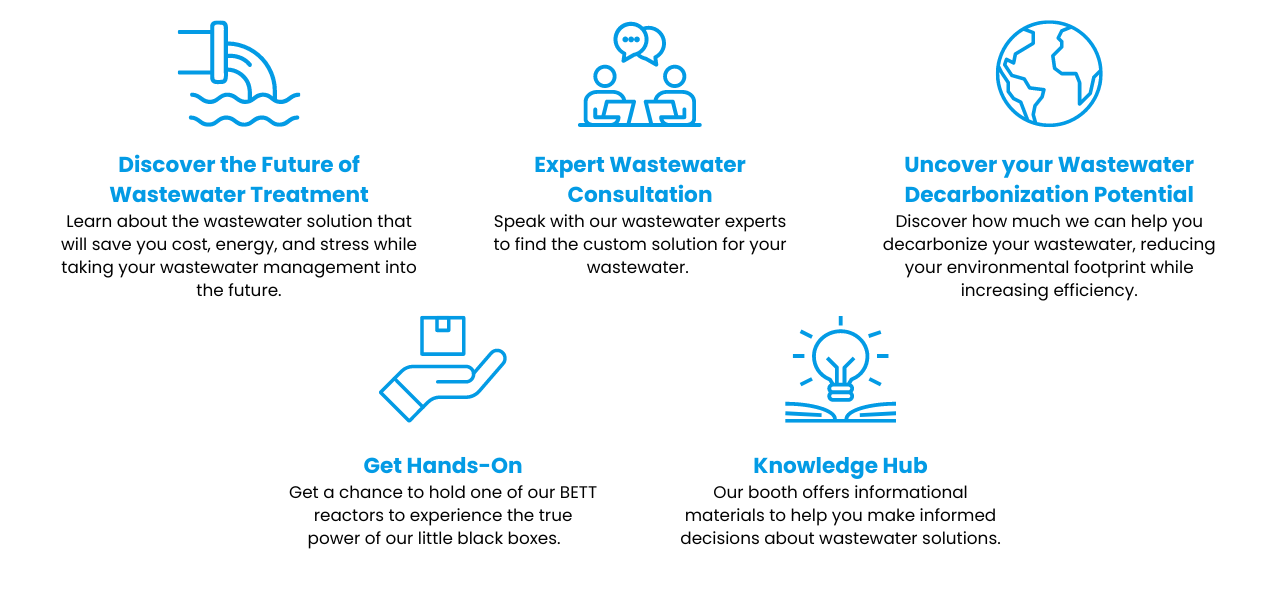 Featured Session: Decarbonizing Wastewater Treatment
We have a wastewater problem, and wastewater has a carbon problem
Aquacycl's own CEO and Founder, Orianna Bretschger, will be presenting an Innovation Pavilion Showcase at WEFTEC! Dive into our global wastewater problem, wastewater's carbon problem, and how Aquacycl is able to eliminate 90% of GHG emissions from wastewater treatment. You won't want to miss this showcase!
Wednesday, October 4 • 11:00 AM - 11:30 AM Central Time
Location: McCormick Place, Booth 7739 - North Hall B